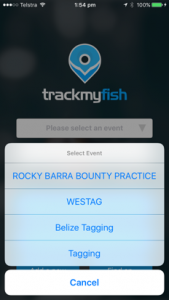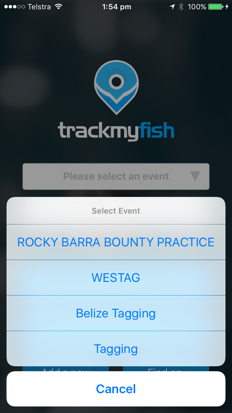 Select SUNTAG from the menu at the start of the day.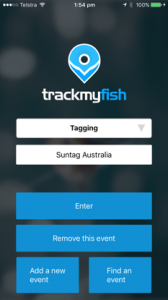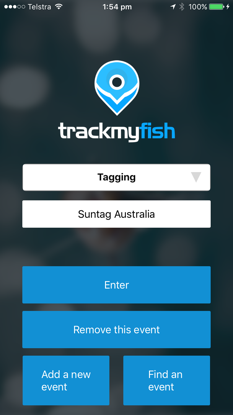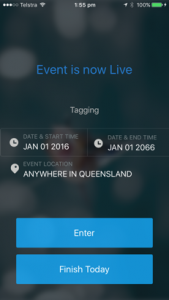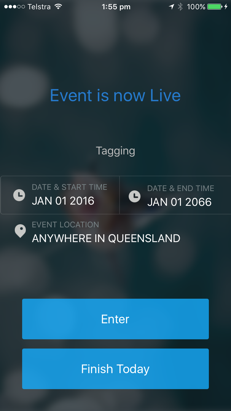 This will bring up the event details. Click enter when you are ready to start recording fish.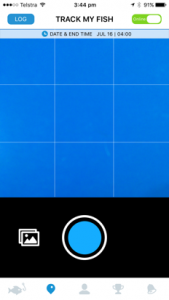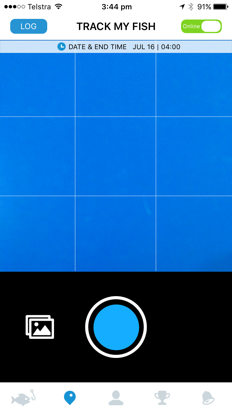 This will enable the photo screen. You take a photo by using the phone in portrait mode then cicking the blue button at the bottom.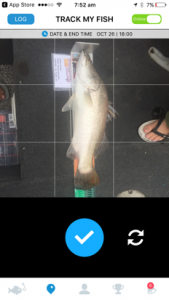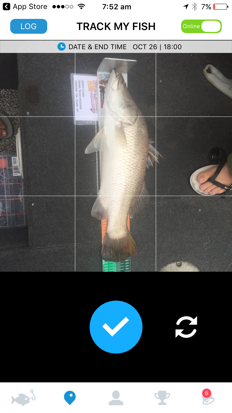 Take the photo of the fish on the ruler. If happy click the tick. You can attend to the fish, so long as the phone is not put in standby mode.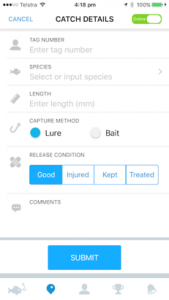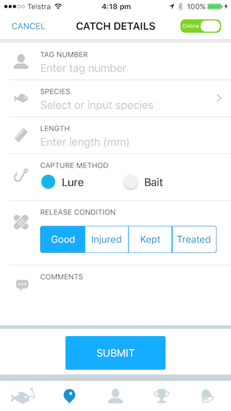 Enter the Tag Number, Species and Length
You can enter the species by typing or clicking on the right arrow to select from the list of species. Enter the length just below by clicking into the field. A number pad will appear.
NOTE: The app will autoincrement the tag number and remember the species to reduce the data to be entered on the next fish.
After that click submit and you are done.