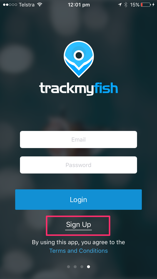 Swipe through the intro screens until you get to the login screen. Click the sign up button (or login if you already have a track my fish account).
Fill out the form, then sign in when you return to the login screen. On Android phones you may need to return to the app from the browser.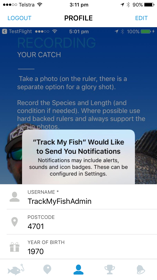 On first login you will be asked to fill out your profile, including setting a profile pick and postcode of residence/year of birth (which are optional).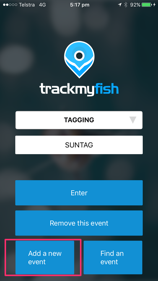 You will need to add the Suntag event to your account. Click on the Add New Event Button.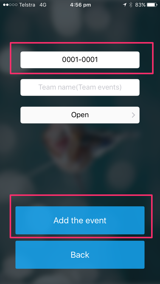 Then on the Add Event screen enter the code
0198-0205
in the top box. Select Open from the dropdown and enter TEAMNAME then click "Add the Event".
You are now ready to go.